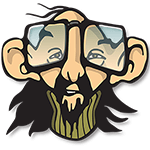 Buying cheap autoflower seeds in the USA is not an easy endeavor. So much goes into the breeding, packaging, marketing, services and payroll that it's almost impossible to sell seeds for less than $7-10 dollars each.
When you add in extra seeds and freebies, a seed company has to make a profit.
At the same time, it's good to be wary of breeders who don't add extra seeds, freebies or respond to emails about their order or product.
Here at the Autoflower Vault, we love adding in extra seeds and freebies in your order. Why? Because it's freakin' fun. We want you to get your package in the mail and feel like someone really appreciated your order.
We also feel like we have set our prices at a very fair price point. Not cheap autoflower seeds, but definitely reasonable.
Give us a try!
USA Shipping Only.