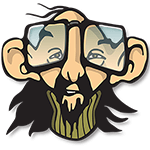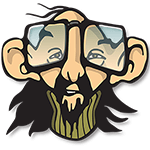 Yes, it has strange hints of bubblegum in the aroma and taste. It also has a punch you in the nose hard-hitting, skunkiest, funkiest, blast of chemical potency smell I have ever encountered.
Guaranteed to stay stuck up in your nose for days after you spend some time trimming. Be advised your entire city block will be the loudest spot in town.
Fast, vigorous growth. HubbaBubbaSmellaScope is a beautiful thin-leafed Sativa. The flowers aren't as dense as the more Indica heavy crosses but wow they are exotic. If you are into Mephisto gear but kinda notice all the varieties start to melt into one, then HubbaBubbaSmellaScope is the change-up you will love.
Crop or don't crop, you will still get an amazing amount of bud sites. Prolific flowering and just a joy to behold. Really fun variety. Energetic effects.
If you are new to autoflowers, check out the Beginners Autoflower Grow Guide.
Click Here to Purchase this Strain Directly from Mephisto Genetics!
USA Shipping Only.