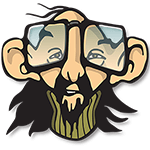 Mephisto Double Grape
Really consistent growth among the seeds planted. It was easy to choose the parents. My grows are in coco/perlite and this plant is around 36″ tall.
All of the phenos I have grown have some purple in the flowers. The plant truly does smell and taste like a grape Jolly Rancher or a grape Nehi Soda.
Effects for me were more narcotic, but I let them go to mainly amber trichomes.
Completely covered in resin. Awesome squish candidate.
Amazing structure with tons of colas that all reach near the same height with some gentle leaf tucking in the early stages of growth.
100% germination rate test (20 out of 20 randomly picked seeds).
If you are new to autoflowers, check out the Beginners Autoflower Grow Guide.
Click Here to Purchase this Strain Directly from Mephisto Genetics!
USA Shipping Only.