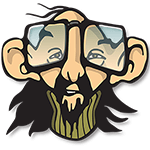 So far this is my favorite strain. The effects are very clean cerebral. The taste is exquisite coming in smelling and tasting like Nerds candy or even better Runts candy. When handling the buds the smell of the resin on your fingers makes you never, ever, ever want to wash them off.
I will go around smelling my fingers for an hour or so. I know. It's that freaking amazing. I want to eat these flowers.
Pretty much a dozen colas all stretch to the canopy height with the main cola just a tad bit taller. All this plant needs is some gentle leaf tucking to accomplish the even growth.
Drips with resin. Totally covered. Squishes out at least 20%.
Germination test was 75% (15 out of 20). I lightly sanded the ones that didn't pop by day 5 and 1/2 of them went ahead and germinated so the germination rate was slightly higher than noted.
If you are new to autoflowers, check out the Beginners Autoflower Grow Guide.
Click Here to Purchase this Strain Directly from Mephisto Genetics!
USA Shipping Only.