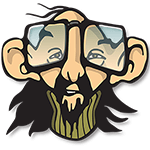 FastBuds Blue Dream
Takes about a week or two longer than some autoflowers to mature but this is an awesome autoflower.
If you are looking for a euphoric head rush and pain-relieving effects, Blue Dream Auto is definitely one to try.
In coco/perlite this strain runs around 30″-40″ tall.
Fruity, sometimes lemony flavor and skunky pine and fruit smell.
This strain leans Sativa and overindulging is not great for anxiety suffers. But respect the flower and you get great creative energy and focus.
Super-frosty and squishes out just fine.
Typical autoflower structure with many colas and a larger, taller main cola.
This plant responds well to light training.
95% germination rate test (19 out of 20 randomly picked seeds).
If you are new to autoflowers, check out the Beginners Autoflower Grow Guide.
Click here to purchase this strain directly from FastBuds!
USA Shipping Only.