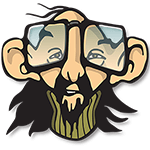 Mephisto Strawberry Nuggets
This variety was a total fail. Grown in organic soil the plant was so dense it was unmanageable. All plants eventually turned into hermaphrodites. The resulting flowers and their effects were unremarkable and smelled mostly of herbal tea.
I will try again in the future and grow this variety in coco coir or hydroponics to see if I can capture this strain. I have seen other growers who had success and beautiful plants they enjoyed.
Click Here to Purchase this Strain Directly from Mephisto Genetics!
USA Shipping Only.