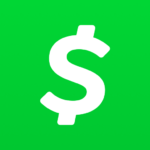 There is no reason in 2020 to avoid bitcoin. If you can pay with a credit or debit card then you can pay with bitcoin just as easy. Paying with bitcoin protects me from credit card scams and protects your privacy.
The Cash App by Square Up makes buying and paying with bitcoin a breeze. Square is the payment portal you see so many vendors using today. Small stores and other vendors use the Square system to take payments.
You can totally trust the Cash App. It's not complicated and you can either use your bank account or just a debit card with the app.
Watch this quick video below on how to buy bitcoin with the Cash App.
***You must have a valid ID to send bitcoin with CashApp!***
Here is another quick video on how to send bitcoin to someone.
***You must have a valid ID to send bitcoin with CashApp!***
Once you have the ability to use bitcoin your world of genetics greatly opens up. There are many breeders who only accept bitcoin as payment.
When you place your first order with Autoflower Vault using bitcoin by following these directions, let me know in your order comments and I will double your first order.
So if you have a debit card, you now have bitcoin with the Cash App. Just look for it in the iOS App or Google Play Store.
Be empowered.
USA Shipping Only.